January 13th, 2022
- Year 24
KGB NEW WORLD ARMED FORCES PROMOTIONS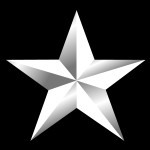 As promised, as High Chancellor of KGB New World and High King of the KGB Federal Government,
I am promoting Knights Phattaz (SirPhz in Discord and New World) and Sugawyrm to the rank of (G1) Knight General in the New World Faction
.
General Phattaz
and
General Sugawyrm
will run military operations for the Faction. Their positions will carry the following powers:
Lead military PVP and PVE operations for members that volunteer to take part
Appoint Squad leaders as well as Knight Captains
Declare war with approval from the High Chancellor/High King
Remove problematic members from Organized Military Operations (But not the Guild or the Faction)
Design and form spec combat teams
We are ready for the next step in organized combat in the New World Faction. Participation in military operations is voluntary. You as a member will be expected to follow the direction of military leadership or not take part in organized combat events.
Congratulations to
General Phattaz
and
General Sugawyrm
. We are all here to support you in any way we can.
*** Please Note ***
The KGB New World Faction has been converted from a Federal Faction to a Faction State. This means that Federal Officers outside of the King and High King do not carry rank in the New World faction. This action was taken due to a lack of interest in New World by the Federal government.